Hello! My name is Kelly, owner and creator of Kelly Thomas Photography. I recently graduated as a photography student with a Bachelor of Fine Arts and a minor in Marketing. I'm currently located in Buffalo, NY, but I go all throughout WNY for different shoots. I mostly do portrait photography, although I love exploring new genres and I'm open to attempting any creative ideas you may want to try for a shoot. You never know what type of pictures/results you'll get if you don't give it a shot, right? Capturing moments of pure happiness and candid images are my favorite, as it tells more of a story and shows genuine emotion. Being able to help people feel comfortable in front of the camera is also really important to me since I am new to this whole career thing; it's a fun learning experience for both of us! Although the past four years in school have allowed me to develop my skills and given me the opportunity to try new things and grow as a photographer, I obviously am still young and just stepping out into the photography world. I've done a lot of different things and taken various approaches when it comes to photography, but I enjoy all aspects of it. Getting the perfect shot is what I strive for and simply being able to do what I love no matter what I'm shooting is what matters most to me.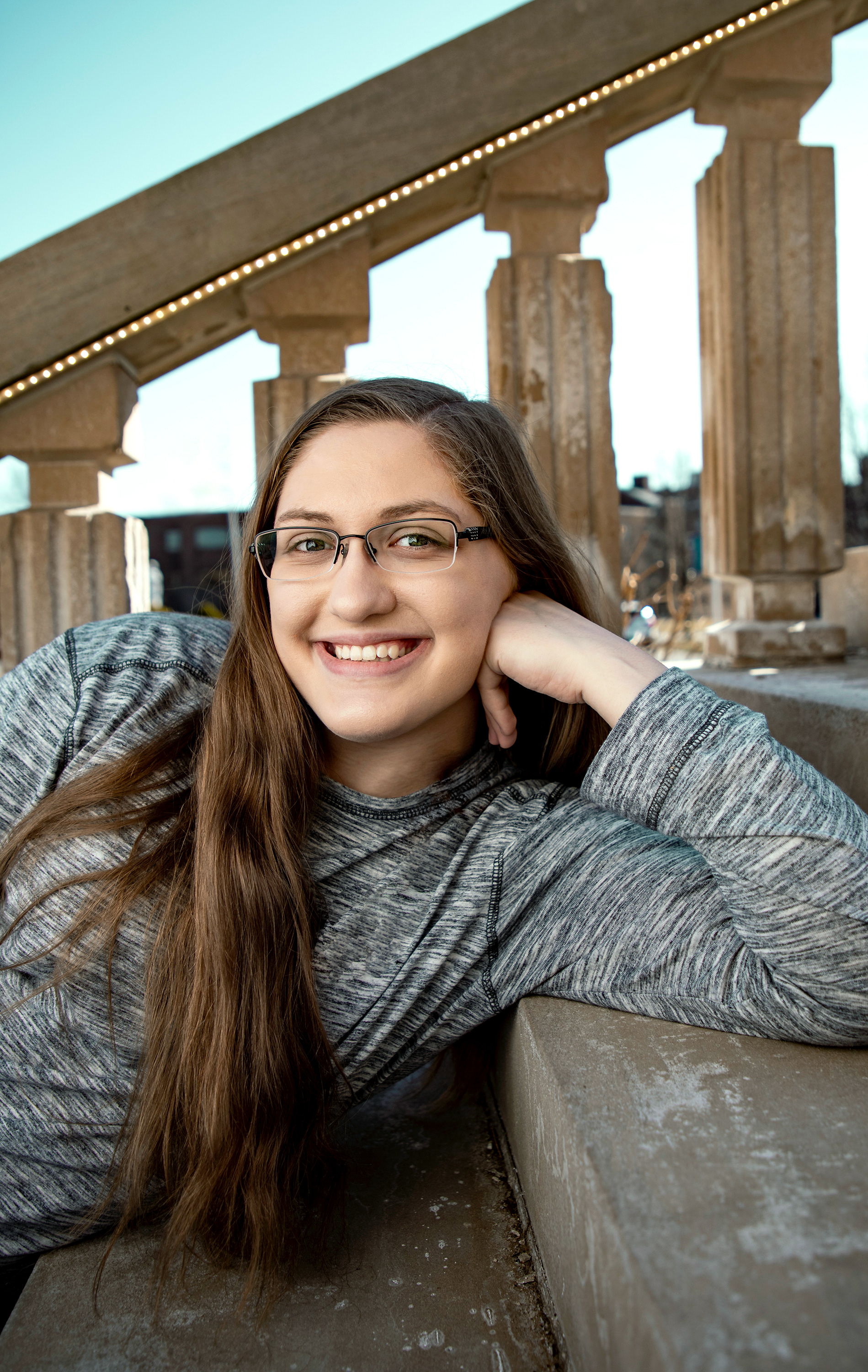 Oh hey, that's me (in case you were wondering what I looked like lol). I think getting to know your photographer is a great way to connect and feel more comfortable during a shoot, so here's a little bit about me:
Family and friends are incredibly important to me, I cherish every moment I have with them. Their constant support and reassurance is what really drives me to continue building my platform and getting my name out there as a photographer. Quality time with them is the best thing I could ever ask for.
I love camping and hiking! It's been one of my favorite things since I was little and being outdoors is where it's at. Don't get me wrong, I love staying home in my pj's and watching Netflix all day (don't we all), but being surrounded by nature and fresh air is my favorite place to be.
I wear a lot of black but my favorite color is blue. I'm a cat and dog person (definitely wouldn't be able to pick between the two). I hope to travel more one day, but I have been to Costa Rica which was incredible! Letchworth State Park is my favorite place, I would go there everyday if I could. I have a small Funko Pop collection and I've collected quite a few geodes over the years (I don't know much about them, I just think they're pretty lol). My favorite animals are polar bears and beluga whales. My sense of humor is strictly dad jokes, puns, and sarcasm (I'm still working on convincing people that my corny jokes are funny, but hey at least I think I'm hysterical. Gotta be your own main supporter, right?)
I grew up as the youngest with 3 sisters, so a household of 6 people was interesting to say the least. I spend most of my summer at the beach or working. I love sunsets and waterfalls. Hmm what else is there... I'm a scorpio? All in all I'm a friendly and lighthearted person who loves making memories and capturing moments with my camera. No matter where I am I'm taking a picture of something (trust me, you don't even WANT to know how many pictures are on my phone. It's ridiculous). If you want to follow along and see more of my work I do have a photo account on Instagram! I try to post regularly, so check it out if you'd like. I'll link it down below :)